Promotions That Save You Time & Money
At Urban Siding, we believe it is important to give back to our community and valued clients. One way we do this is by offering special deals and discounts that help save you money. Plus, with our Financeit partnership, you don't have to worry about paying immediately. Rather, you can choose a payment plan that works for your needs and still enjoy the full benefits of your new siding or siding repairs.
Complete Eavestrough
Installation
Replace or renew with a full eavestrough installation and save by getting a free cleaning and service in 2021!
All Complete
Siding Installations
Let us upgrade your house wrap with a water-resistant barrier and a $750 credit towards a premium colour siding upgrade. Available for all full siding installations.
Do better for your roof with Urban Siding. Right now we are offering an upgrade to our roof installation package that includes an Ice Water Shield for extra protection to protect vulnerable areas and a Drip Edge which directs water away from the fascia and into the gutter. We add this for free, but sweeten the pot with $500 towards a shingle upgrade.
Financing available on all promos!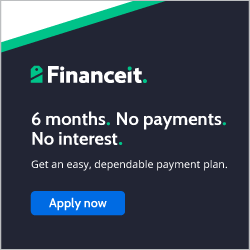 Urban came recommended by our TD insurance rep as they had worked with them in the past. Thanks for the excellent customer service, and also a job well done.
- Sean
Thank you for coming by and doing an emergency repair on my house. My insurance company is reviewing the hail damage assessment you provided me with and we look forward to getting my house repaired.
- Ted
Urban Roofing & Siding recently did the roofing on my house and I could not have asked for a better job. Helpful and friendly from the first meeting and the job was done on time and to perfection, thank you.
- Colm
Thank you so much for coming to my house and repairing the damage. Totally recommended - prompt service and on budget.
- Deejay
Let us be your middle man! Has your home been hard hit by hail or other inclement weather? We are bonded and deal directly with insurance companies for siding and roofing insurance claims to ensure all repairs and replacements are done right!
Give Your House the Upgrade it Deserves
Your house deserves the best. Now, you can deliver with beautiful looking siding and eavestroughs. Our low rates, fantastic deals, and excellent financing means that there is no better time for you to give your house the makeover it needs. Simply give us a call or book an appointment on our website to experience better exteriors today!