Vinyl siding. It is one of the most popular choices for homeowners, not just in Calgary but also throughout Canada. Homeowners love the benefits of it and enjoy the value that they end up paying for material.
But why is vinyl siding so popular? And, most importantly, how much does it cost? We breakdown the pros of this siding in Calgary and how much it might cost you.
Why Buy Vinyl Siding in Calgary & Canada? 
Enhances Curb Appeal
With a variety of colors and long-lasting durability and protection, vinyl siding can improve your home's value and improve its curb appeal.
Huge Selection of Styles
Vinyl siding offers a wide variety of options to personalize your home. You can choose from a wide range of textures, shapes, styles, and decorative styles to bring out the best in your home.
Durable & Tough
You know you got coverage when it comes to vinyl siding. We're talking about dent-resistant, fire-resistant and virtually unaffected by harsh weather conditions like wind, heat, cold, and moisture. You don't have to worry about warping, splitting, rotting, or insect damage, either.
Low Maintenance
Minimal maintenance is required to ensure that your vinyl remains in premium condition at all times. Just rinse and wipe down to ensure it maintains its look throughout the year.
Easy to Install
With simple installation, thanks to its lightweight material, you'll also save time and money when it comes to getting it for your home. Expect to pay less with siding installation when you do.
Smart Investment
When you add together: low maintenance costs, low installation costs, durable material and an improved value on your home, you can why vinyl siding is a very affordable exterior cladding option.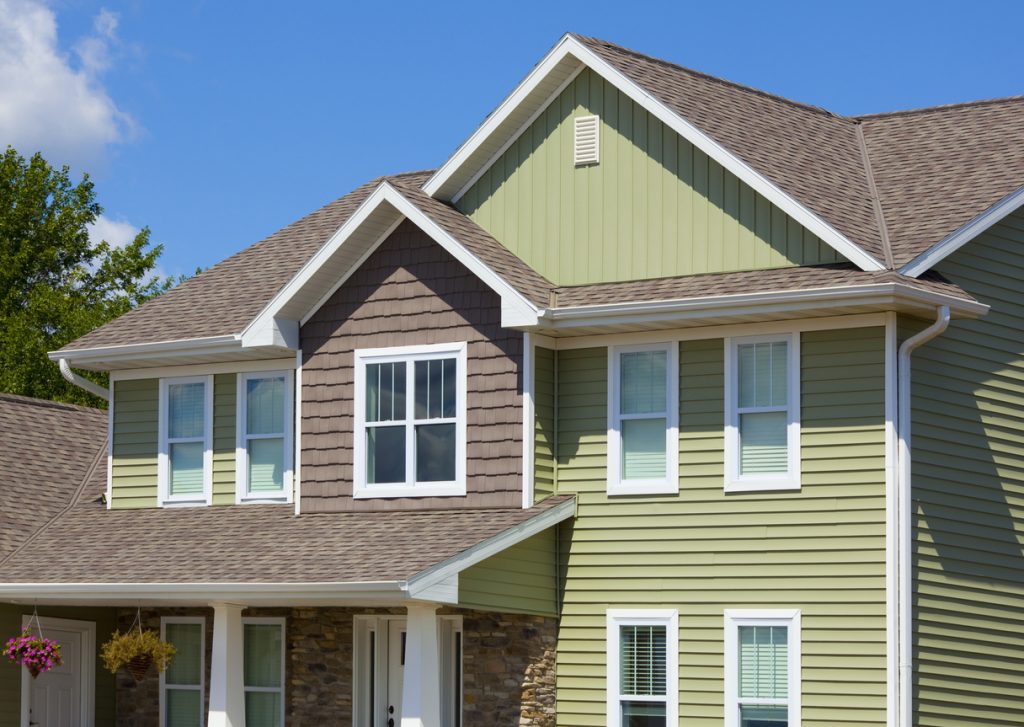 How Much Does Vinyl Siding Cost in Canada? 
Three important factors have to be considered first when it comes to choosing vinyl siding in Calgary. They are:
For clear-cut numbers of the overall cost of vinyl siding, particularly in Canada, consider these numbers:
HomeAdvisor suggests that vinyl siding costs between $2-$7 per square meter, resulting in roughly $5,655-$13,890 being spent per project. 
Modernize offers similar numbers saying that it costs $1 – $8 per square meter, with total projects costing between $2,000 – $16,000.
Home Guide states that vinyl is worth $3 – $11 per square meter, with projects ranging from $4,300 – $15,800. 
With that as your foundation, you now have a firm idea of what vinyl siding can cost you in Canada.
Urban Siding is the top siding contractor in Calgary. As your trusted siding company in Calgary, we stand out from others through our professionalism, quality of work and valuable siding materials. We provide siding installation, siding replacement and siding repairs in Calgary, specializing in vinyl siding. You can count on Urban Siding to be the Calgary siding contractor that offers quality services at the best price. Contact us at (403) 354-4600 for a free, detailed quote.